Spaying and Neutering and Your Dog's Age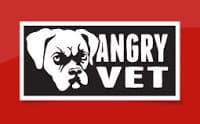 Here's an excerpt from an article written by the Angry Vets, about spaying and neutering with the argument being that it's being done far too young. It made me want to read more.
"Think rationally.  How would removing a child's reproductive organs before puberty affect their growth, maturation, and development?  Puberty and sexual maturation is imperative for bone, brain and organ development.  The same is true for your dogs and cats." If you want to read more click this link to visit the page of the veterinarian that wrote it.