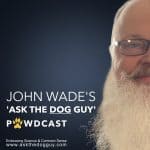 Don't like the ad but the petition link (at least the one I've seen) appears to be hijacking the focus somewhat with an anti-breeding agenda.
It's not that I'm pro indiscriminate breeding either. I got into a bit of hot water a while back when I referred to most breeders as "greeders" and went on to say that the only difference between most back yard breeders and puppy mills was better living conditions.
Of course I don't like puppy mills. Who does? I also don't like "poor" bred dogs as opposed to properly bred 'pure bred' dogs. However as few and far between as properly bred 'pure bred' dogs may be these days, when I do find them, I very much like them and by default – the people that take the time to do it right. As a result as reprehensible as this ad may be I can't in good conscience add my name to a petition that in addition to condemning the video also has the breeding of pure breed dogs in their sights.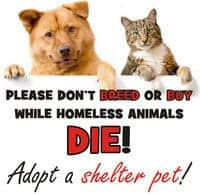 The petition is headed with an image that says "don't breed" and goes on to link in the same sentence "private breeding/puppy mills".
I'm also very wary of anything that promotes animal rights as opposed to animal welfare, which is also language used in the petition.
Here are the bits that caught my eye and stilled my hand: "Please don't breed or buy while homeless animals die. Adopt a shelter pet!" Responsible pure breed dog breeders are not responsible for homeless animals.
"Essentially, Go Daddy is encouraging private breeding/puppy mills while shelter animals wait patiently for their forever homes or worse – to be euthanized." Private breeding when it is done correctly should never be linked in this way to puppy mills.