Dog Training Questions & Answers
That Embrace Both Science & Common Sense
Seminar In Dorchester Coming Up
This Event Always Fills Up Quickly So Don't Wait To Reserve The Limited Seating
Search for an answer about your breed, a behavior problem, ask a question of your own, book an in-home or Skype consult or have a look at John's eBooks and recommended training equipment.
Recent Q & A's And Articles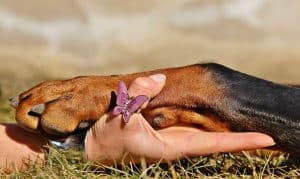 I have a large 4-month-old male Doberman who is continually trying to challenge me. He wants to use me as a chew toy rather than his many toys. He is trying to alpha over me, and I need some advice on how to handle this as he's really pushing me.
Read More »